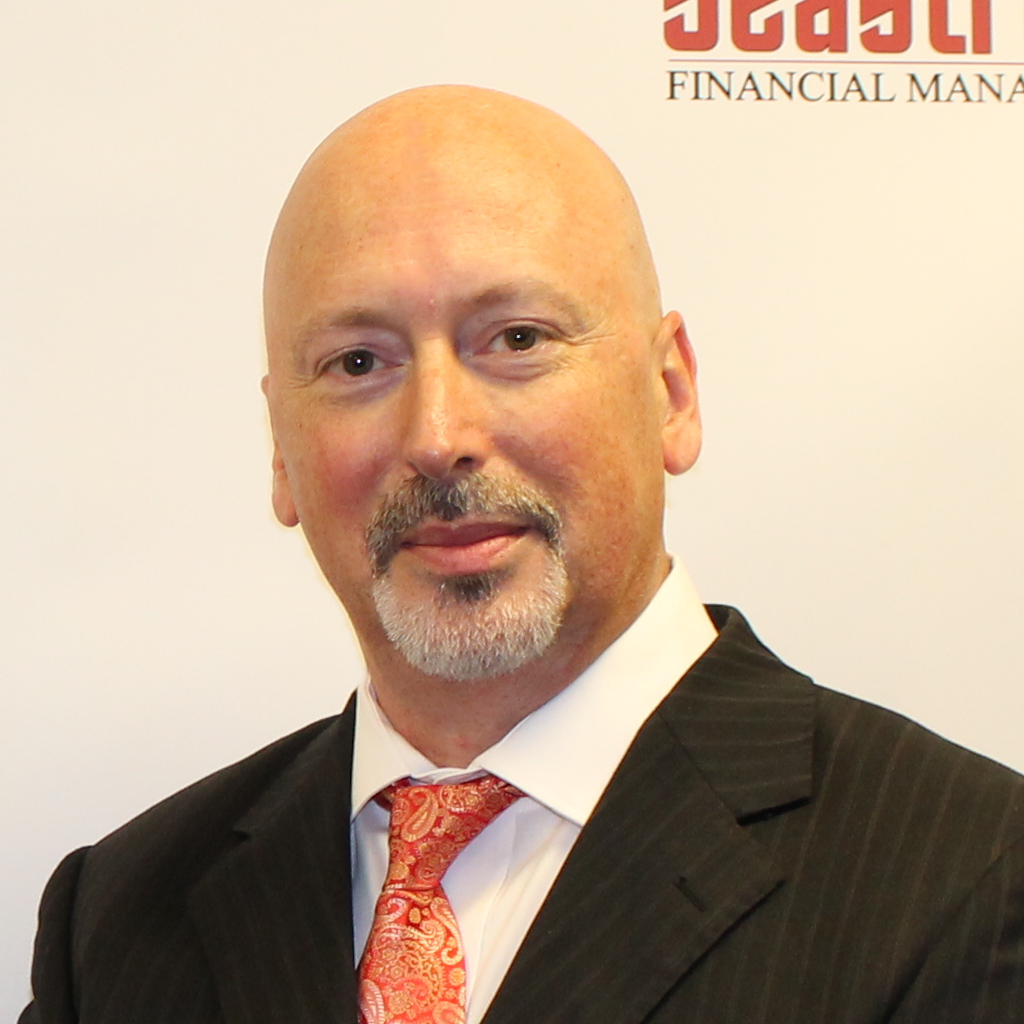 EDUCATIONAL BACKGROUND AND BUSINESS EXPERIENCE
Conrad E. Seastrunk, CFP®
D.O.B. July 14, 1964

Education:
• Francis Marion College – Florence, SC: Bachelor of Business Administration – 1988
• College For Financial Planning, Denver, CO – Certified Financial Planner Education Program – 2000

Professional Credential:
CFP®: CERTIFIED FINANCIAL PLANNER
CFP® Certificants must pass the comprehensive CFP® Certification Examination, pass CFP® Board's Fitness Standards for Candidates and Registrants, agree to abide by the CFP® Board's Code of Ethics and Professional Responsibility which puts clients' interests first, and comply with the Financial Planning Practice Standards which spell out what clients should be able to reasonably expect from the financial planning engagement. And complete 30 hours of continuing education hours every two years, including two hours on the Code of Ethics and other parts of the Standards of Professional Conduct, to maintain competence and keep up with developments in the financial planning field.

Business Background:
• James H. Rice, CFP® & Associates 1988 – 1990: Conrad began his career working as a Series 7 Registered Representative of Source Securities, Inc and an Investment Advisor Representative of James H. Rice, CFP® & Associates.
• NYlife Advisors, Inc. 1990 – 1994: Investment Advisor Representative
• New York Life 1990 – 1994: Insurance Agent
• NYlife Securities 1990 – 1994: Registered Representative
• D.B.A. Seastrunk Financial Management Co. 1994 – 2009: Registered Investment Advisor
• Seastrunk Financial Management, LLC 2009 – Present: Investment Advisor Representative

ITEM 3- DISCIPLINARY INFORMATION
Conrad Seastrunk does not have any disciplinary information to disclose. He has not: (a) been party to a criminal or civil action in a domestic, foreign or military court, (b) been party to an administrative proceeding before the SEC, any other federal regulatory agency, any state regulatory agency, or any foreign financial regulatory authority; or (c) been party to a self-regulatory proceeding.

ITEM 4- OTHER BUSINESS ACTIVITIES
Conrad Seastrunk is not actively engaged in any other business activities.

ITEM 5- ADDITIONAL COMPENSATION
Conrad Seastrunk does not receive any additional economic benefit from third parties for providing advisory services.

ITEM 6 – SUPERVISION
Conrad Seastrunk is the Chief Compliance Officer for Seastrunk Financial Management, LLC, and is responsible for following all applicable laws concerning advisory activities.

ITEM 7- REQUIREMENTS FOR STATE-REGISTERED ADVISERS
Conrad Seastrunk has not been involved in: (a) any arbitration claim alleging damages in excess of $2,500; (b) any civil, self-regulatory organization, or administrat